We recognize that all of our patients are unique and deserve to receive orthodontic care that reflects their individual needs. Our experienced and talented team is committed to working with you and your family to create a comfortable, stress-free, and rewarding orthodontic experience every time you visit our practice.
We are pleased to welcome you and your family, and we look forward to working with you.
---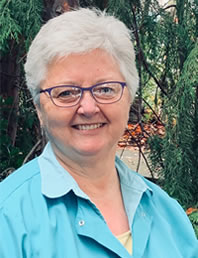 Colleen
Laboratory Technician
I have worked with Dr. Cummins since 1992, having started in the field in 1975. I enjoy working with my hands and spend much of my day in our onsite lab where I craft all the retainers and other appliances Dr. Cummins uses to treat our patients. Occasionally I work at the front desk where I assist my coworkers.
We have an amazing team here, and Dr. Cummins is simply the best orthodontist. We all work closely to deliver the best treatment and best smiles!
Outside of the office, I can often be found sewing, crocheting, making jewelry, quilting, reading, or taking care of my yard. Many of my creations are sold locally, at craft shows, and through my Etsy shop. I also like to watch professional sports and love cheering for my great niece and nephew at their sporting events.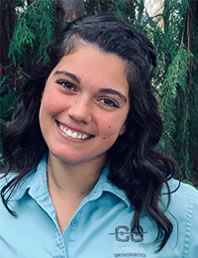 Daisha
Dental Assistant
I joined Cummins Orthodontics in 2015, when Dr. Cummins hired me as soon as I graduated from the BTC Dental Assisting program. I assist Dr. Cummins with patient care, educate and encourage patients to take care of their oral health, and make slushies for patients after each appointment.
I love working with this team because we care about and support each other in order to provide the best experience for our patients. Dr. Cummins is an amazing orthodontist and I love when he creates an outside-of-the-box treatment plan for a patient!
I like spending my free time with my husband, Tristan, and our young son, Waylon, at our home in Custer. We enjoy camping and BBQs with extended family during the summer and I look forward to snowboarding at Mt. Baker in the winter.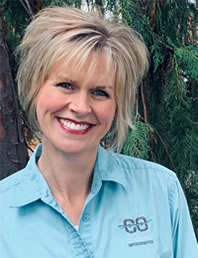 Katie
Reception
I found my home at Cummins Orthodontics in 2003. I love seeing all the different people who come through our office and catching up with them at their monthly visits. I welcome and check in patients, schedule appointments, and handle patient financials including contracts, insurance, and payments. I also assist in the clinic when needed.
There is a special bond in our office: we care about each other like family. Dr. Cummins is so amazing at what he does. I love seeing how different each patient's treatment is and all he achieves for them!
Much of my time off is spent with my husband and three beautiful children. The kids are active in sports, so we spend a lot of time at their different events. I also love making and decorating cakes, volunteering at my kids' schools, and many activities in my church.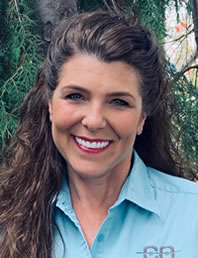 Rachel
Clinical Assistant
I began my career here at Cummins Orthodontics, when Dr. Cummins hired me as I graduated from Bellingham Technical College in 1996. I was here from 1998 to 2013, when I moved to Idaho, and recently returned to the practice in 2018. I like to assist Dr. Cummins transform a patient's smile while providing direct patient care, too.
I love working for an office that is so welcoming and caring. We are united in our desire to provide the perfect orthodontic experience for our patients. I especially love working with an experienced and knowledgeable orthodontist who is a great teacher, mentor, and who goes above and beyond for his patients.
Outside of work, I love being with my wonderful husband and two sons, as well as our two dachshunds and a green cheek Conure. I enjoy time with friends and family, camping in the great northwest, going to Idaho during the summer, and I love antiquing and thrift store shopping for treasures, too.